Agile Open Fire @Kaiserburg Nuremberg
Hello everyone,

yesterday there was a really awesome event and we were there. The Agile Open Fire at the Kaiserburg in Nuremberg. There were super interesting people on site, many new impressions, great inspirations, opinions and thought-provoking impulses were taken along. The location was first-class, we didn't miss fun and extensive laughter.

Many thanks to all, especially to the organizers.
www.agileopenfire.de

If you would like to get to know the community in Nuremberg and the surrounding area, please join Agile Monday (www.agilemonday.de). This takes place every third Monday of the month. Or join the group at Xing, where you can get all updates.

If you have any questions, feel free to contact us.

Agile greetings from Fürth to the world.
Your Agiloneer Team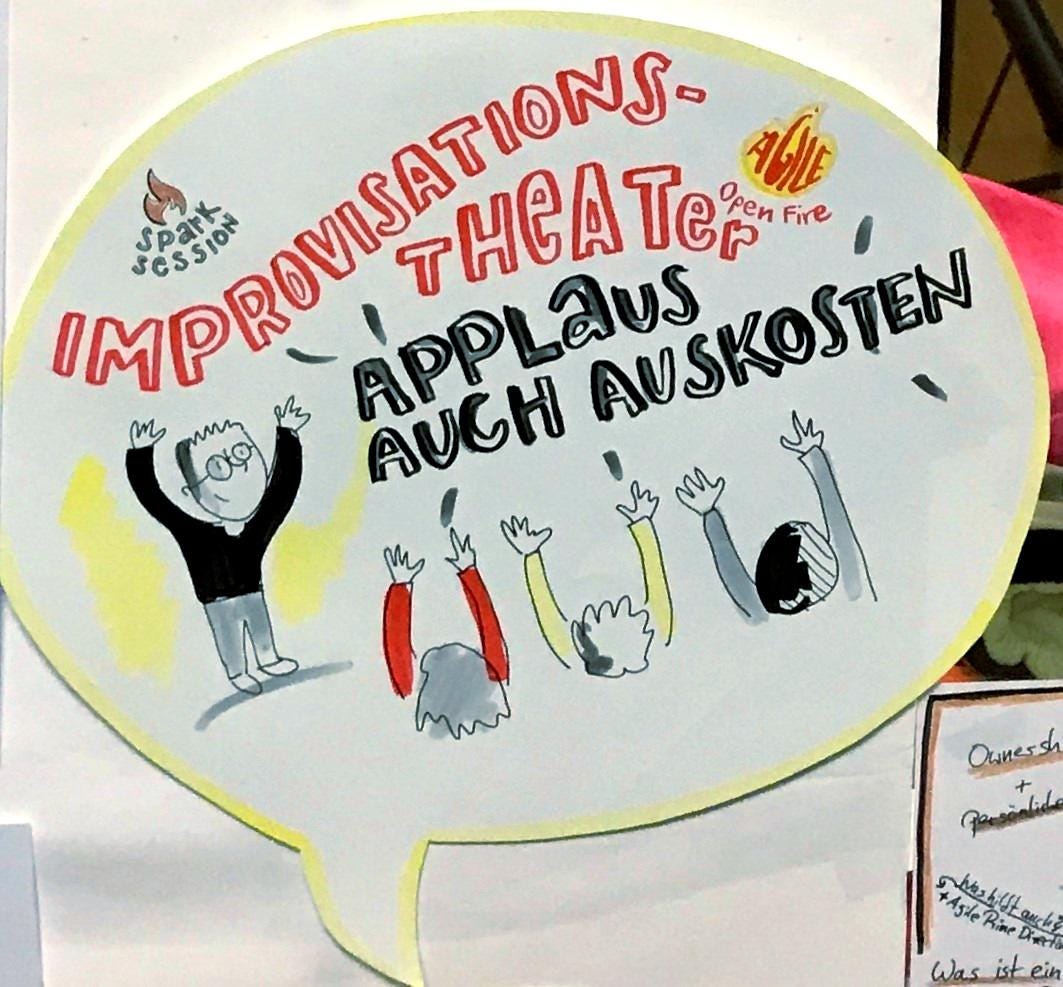 Sketchnotes
Hello agile agilists,

I was at a seminar last Sunday on "Sketchnotes - thinking with a pencil".
There we discussed the basic forms, typefaces, text containers, pictograms, figures, colour concepts and drew our own designs. Sketchnoting is very helpful for workshops especially for retrospectives. Dry topics are enhanced by visual representations, more interesting for the audience and above all more remains in the minds of the participants.
On the photo I have put together a collage of some of my practice works. So you start and practice the different figures. Perfection is not required at this point, because it's about the visual support of what is being discussed or the topics to be discussed.
I can only recommend such a workshop! There is also enough literature on the topic. I have included them in my literature list. Have a look at it!
Funnily enough, the seminar instructor recommended the same flipchart markers that are included in our agile toolbox. This makes us happy and shows us that we are on the right track.

Agile greetings
Your Agiloneer Team

Photo by Agiloneer
New Year's greetings
Dear Agilists,

We would like to make one last announcement this year before we take off in 2020 and position ourselves even stronger.
Use tonight as a kind of retrospective on the past year and also think about the negative things, because you can learn the most from them. Use this opportunity to set new goals for the coming year and write them down.

We wish you all good luck with your plans in 2020 and further or soon cooperation.

Agile greetings from Fürth to the world.
Your team from Agiloneer.


Photo by Ian Schneider on Unsplash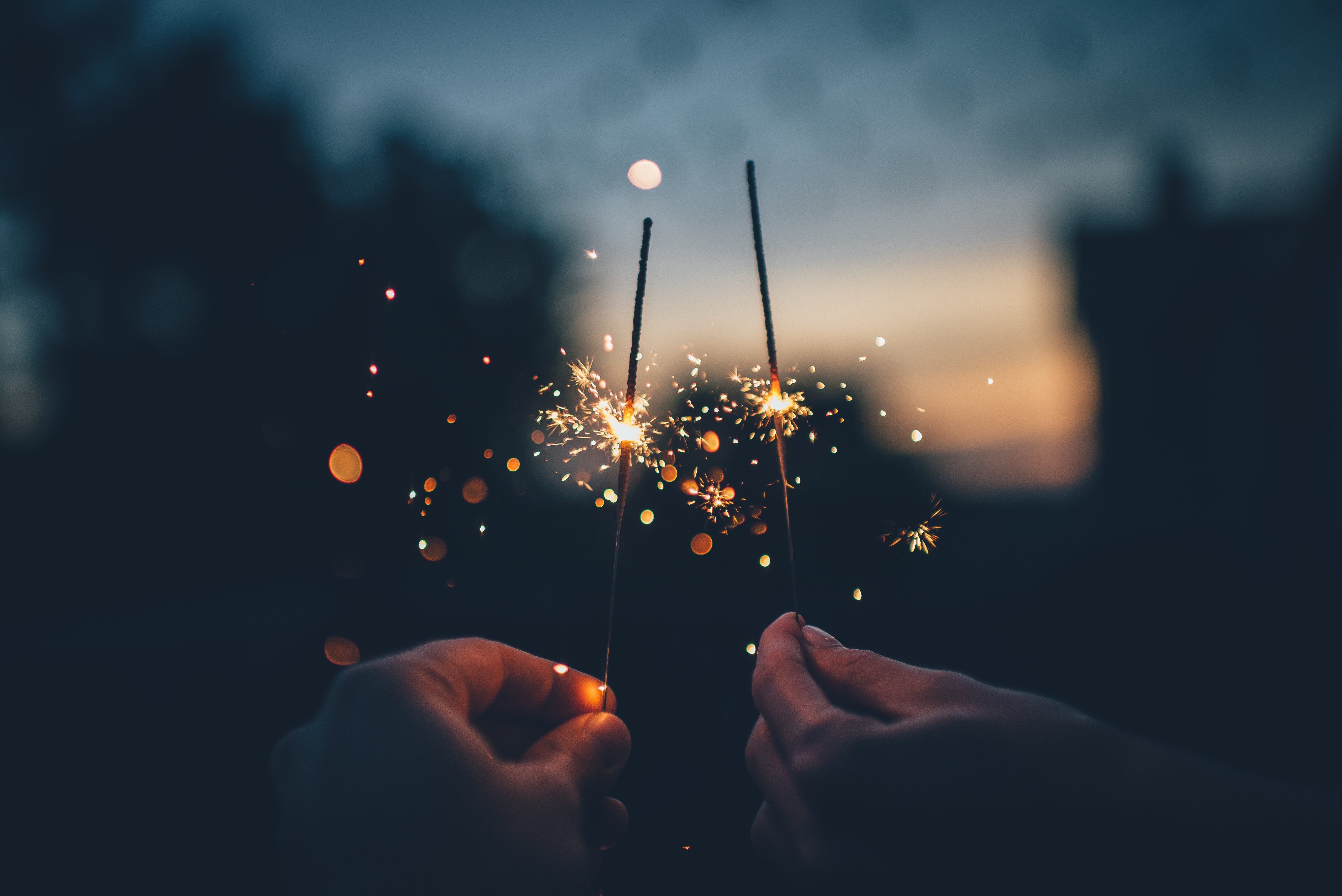 X-Mas Retrospective - a review of the past year
Preparation:
On a flip chart you write the headline and sometimes a fir tree with a Neuland BigOne®. This time you write it out with a green wax crayon.
Draw the border, the candles, the balls and the gifts with Neuland No.One® and paint them with the different colours of the wax colouring blocks.
Post-It's in the size 76x76 are completely sufficient for writing down the themes. To write on the Post-It's, it is best to use the Stabilo Pen68.
1st round:
All team members write positive moments from the past year on Post-It's.
These are stuck with a short explanation on a candle on the flip chart poster.
The candle stands for light and symbolizes the things that went well last year.
2nd round:
Now is wish time and everyone can think of something they would like to improve next year.
The written down wishes are stuck under the tree and briefly explained.
3rd round:
Last but not least, everyone is allowed to write down thank you notes for teammates, the team or other collagues.
These are hung on the Christmas tree balls.

The following rules apply to all three rounds:
- Write down only one topic per post-it
- max. three topics per person
- 2-3 min. time for reflection and writing down
Photo by Agiloneer
Looking back to optimise the future
In my daily work I realize again and again how important it is to do a short analysis of the past sprint - the retrospective.

In this firm constitution we sit down together as a team and look at the well and less well done aspects of the last sprint. It is important to carry out this date very promptly, so to speak at the sprint change, so that the newly gained insights can be adopted immediately.

I prepare the retro topics on flipcharts. For this I use primarily the pens from Neuland for writing text (No.One®) and for shading (BigOne®).

Agile greetings
Dipl.-Ing. (FH) René Heidemann

Photo by Agiloneer
The famous first words...
In our first article we would like to tell you briefly who is behind Agiloneer and how the company was founded. More on this from the founder himself:

My name is René Heidemann, 37 years old and Scrum Master since April 2019. The change from classic to agile project management has demanded a lot from me. Here and there I had to overcome small and big hurdles. To the many questions "What? Who? When? and Why?" were added "How?" and "With what tools?
What do I need as a Scrum Master to constantly improve and develop my team? What can I use sensibly for Scrum Events?

What a relief it would be if someone had already thought about it and had selected the most practical and best tools from everything so that you can start right away?

Well, you are lucky. I did it for you. I created the Agiloneer Agile Toolbox.
It contains everything you need to get started and is also an ideal addition to an existing moderation toolbox.

Until the next article, in which I will introduce another interesting topic to you.

Agile greetings
Dipl.-Ing. (FH) René Heidemann